Christmas designs seem to be present on everything you could possibly need over the festive period.
Even packets of ham and cartons of orange juice are getting in on the act. But we have always felt that there is one area that should be one of the most exciting parts of receiving a gift, when in fact it has, so far, been overlooked.
You've got the gifts and wrapped them beautifully in festive paper.
Maybe you have even added a bow or two! But what next? Your family live at the other side of the country, or even the other side of the world. So all these beautiful packages get bubble wrapped and then plopped into a boring brown box or a boring grey mailing bag. Not really the wow factor you were looking for but it will have to do.
Well, not any more!
Our range of festive mailing bags means that your Christmas parcels will really stand out from the crowd. Similarly, our holly print paper bags make an excellent way to transport your gifts if they haven't got too far to go.
Why not brighten up the recipients (and the postmans) day by making your parcels truly magical?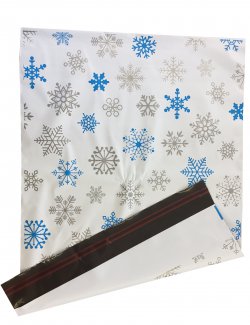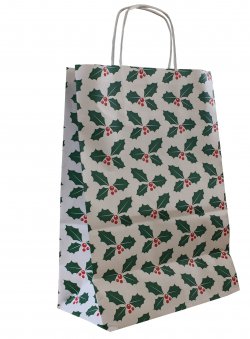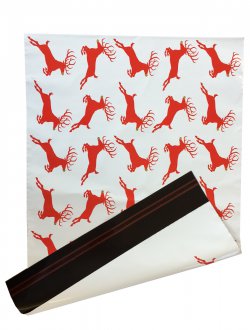 This post was written by Louise @ Burgass
Categorised in: Carrier Bags, News, Paper Bags, Polythene Bags